Why choose DRRT global investor protection services?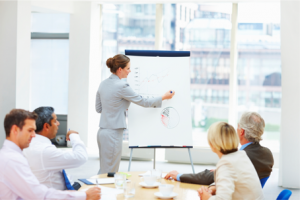 DRRT has been pioneering global shareholder protection, specifically investor loss recovery and corporate governance in non-U.S. countries, for over a decade. Our team of multinational attorneys and analysts advises and represents institutional investors in possible recovery opportunities for losses suffered as a result of misrepresentation or fraud by publicly listed companies.
Why Global Investor Protection Matters
Recent developments in U.S. courts limiting inclusion of claims of non-U.S. investors or for transactions in non-U.S. securities in U.S. class actions have drawn more attention to loss recovery outside of the U.S.
Also, institutional investors have learned that monitoring and filing claims in U.S. and Canadian class action settlements is no longer enough to minimize the effect of global securities fraud. This is due in particular to the lack of true class action options for investors outside the United States or Canada.
Outside of these countries, simply waiting for the outcome of a litigation usually results in claims being barred and investors being excluded from recoveries. As a result, pro-active investors have become increasingly involved in non-U.S. litigation. At the same time, investors have also participated more opportunistically in U.S. class action opt outs. In sum, active engagement in loss recovery actions has become a new way of generating Legal AlphaSM.
Monitoring & Research
Worldwide monitoring system for recovery opportunities
Wide-ranging research capabilities including economic and legal analytics
Skillful and experienced data analysis to determine damages
Ability to work with clients on historical data downloads for all securities or on individual trade submission per case, including ability to interface with custodians or back-office service providers to minimize client interaction and effort in the process
Active Case Representation
Representation in U.S. and Canadian special case situations
Representation in alternative recovery options for non-class action systems worldwide
Convenient structuring of success-fee based, no-risk representation of clients
Flexible and customized fee models, including subscription and success-fee models
Service & Tools
Customizable and comprehensive reporting tools
Multi-faceted client website portal
Personalized, concierge-level client service with on-site informational and educational visits
Periodic institutional investor roundtables in various countries around the world
Annual all-day investor conference in Germany
Assistance with the development of an internal global class action policy